The Santa Maria Wisdom Center is currently at capacity with a waiting list. We're planning to expand and move to accommodate the growing demand for senior services in our community! Please check our website often for updates on our preparations to expand the Santa Maria Wisdom Center with construction of a beautiful new facility at 2255 S. Depot Street in Santa Maria. Learn more and get involved.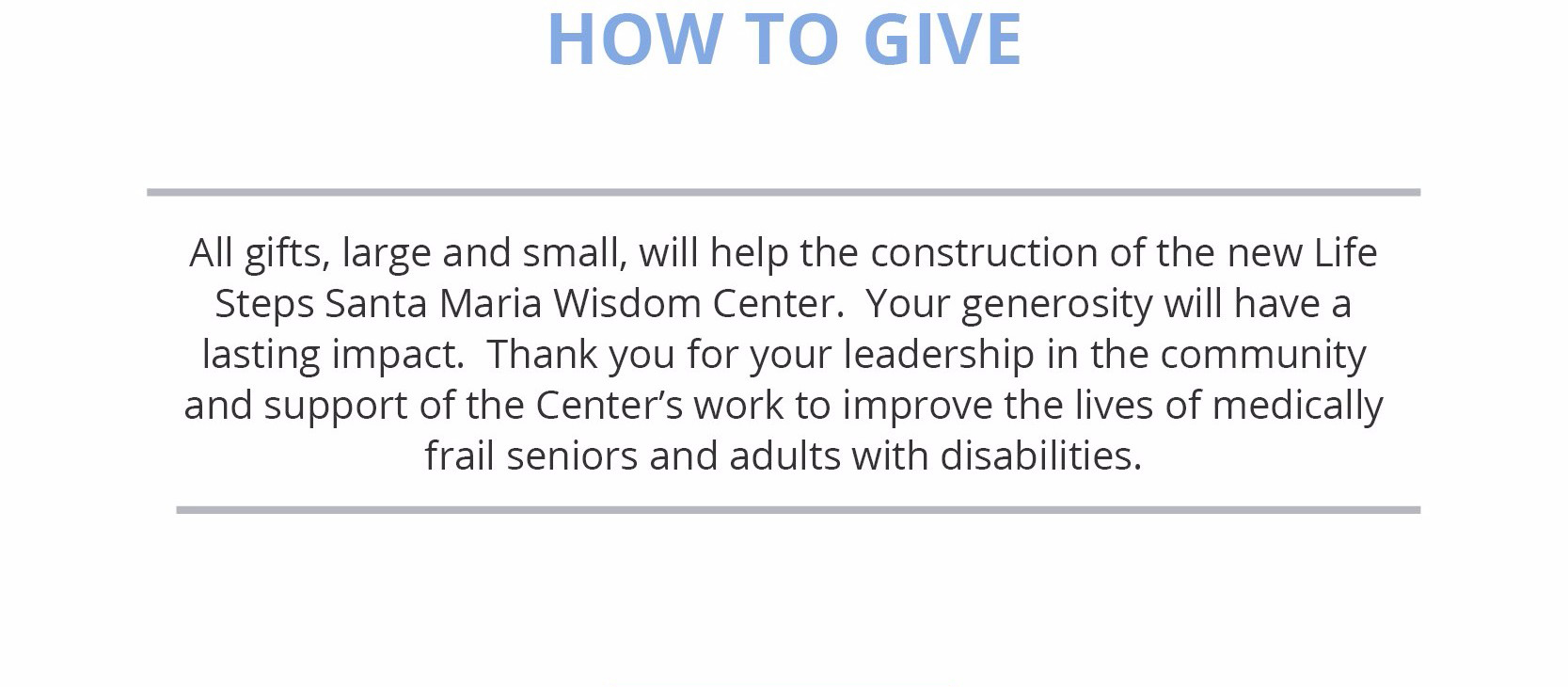 As the only licensed CBAS program in the county, the City awarded us a Community Development Grant towards the contruction of the new SMWC.
Read more.

The Santa Maria Wisdom Center case statement is out!
Read more.

Without the SMWC, these loved ones, would be institutionalized at nearly 3 times the cost. Our services allow patients to remain at home as long as possible!
Find out more.
News Enterprise

Life Steps Foundation Southern California Adult Services CEO Kristine Engels dubbed Angel of Long Beach. Based in Long Beach, her program center provides Supportive Living Services and Independent Living Services for developmentally disabled individuals across Los Angeles County and Orange County in addition to center-based programs and services.